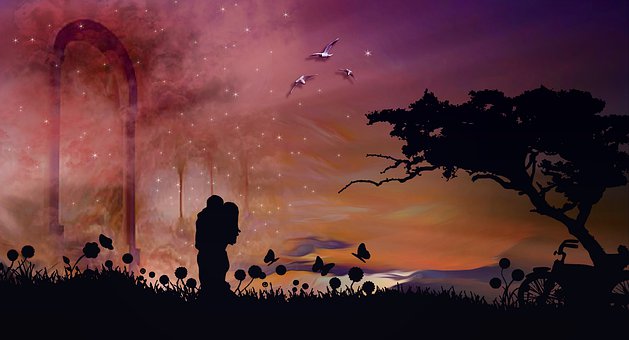 El lenguaje del amor es universal, pero si quieres mostrarle o recordarle a tu ser querido cuánto lo amas, esta carta de amor en inglés será muy útil. Puede ser una inspiración para expresar a tu amante lo que sientes por él/ella. Las frases de amor que hemos recopilado y que puedes encontrar aquí también te ayudarán.
Cartas de amor en ingles 2
I suppose you won't be surprised to hear from me, for the good friendship and understanding that began between us should not be truncated by the fact that I'm too busy with my work and that I'm out of town.
It's not often that I feel so comfortable with a girl. I always have something to tell you and you always listen to me attentively and seem to understand everything.
I would very much like you to write to my address here in Madrid, where I have to stay a couple of months more until my work here is finished. If not, it would be a very long and somewhat empty couple of months despite the work that awaits me.
I remember you a lot, and I send you a big hug.
Simon
Cartas de amor en ingles 3
It is not difficult for me to write what I feel for you, but it is so much that I feel that expressing it in words is not possible. I don't know if you understand me, I can tell you I love you perfectly, but it is not enough to tell you I love you with everything I feel for you. I don't know if day by day you realize that I would give my whole life for you. I do not know if in each embrace that I give you notes as my heart tries to escape from my chest to go to yours, as in each kiss that I give you my soul tries to escape to enter your soul. My soul is broken when I am not with you, when you move away from me. I don't know if you understand it or if you will understand it, I just want to tell you that there are no words infinite enough to be able to express through my mouth all that I feel. I love you like never before. Sometimes I am very surprised because I miss you and it has not been more than a few hours since the last time we were together, I need you. I want to be happy with you, I will always be faithful to us, never mind the rest, never influence anything else in me, I love you, you know, and that you also want to be happy by my side makes me huge, the biggest. You are the woman of my life and I will love you for the rest of her, I will always support you, listen, respect and understand. Forever my love.
Cartas de amor en ingles 4
The great love I had for you
is gone, and my hatred for you
increases every day. When I see you
I feel bad and unhappy.
All I want to do is
to look the other way. I never wanted to do it.
marry you. I have a heart
to give, but it's not a heart
I want to give you. Do me a favor and
don't try
to respond to this letter.
I do not need you.
Goodbye! Believe me,
don't think that
I'm still your love.